Common Ground is the highly anticipated sequel to the juggernaut success documentary, Kiss the Ground, which touched over 1 billion people globally and inspired the United States Department of Agriculture (USDA) to put $20 billion toward soil health. By fusing journalistic expose' with deeply personal stories from those on the front lines of the food movement, Common Ground unveils a dark web of money, power, and politics behind our broken food system. The film reveals how unjust practices forged our current farm system in which farmers of all colors are literally dying to feed us. The film profiles a hopeful and uplifting movement of white, black, and indigenous farmers who are using alternative "regenerative" models of agriculture that could balance the climate, save our health, and stabilize America's economy – before it's too late.
Nested in the Los Padres National Forest in Ojai, California sits Big Picture Ranch – an organic avocado farm that also operates 24/7 as a soup-to-nuts film studio. Founders Josh and Rebecca Tickell are Sundance Award-Winning documentarians. Big Picture Ranch creates content that changes the global narrative around important environmental issues. Filmmakers Josh & Rebecca Tickell released the internationally recognized KISS THE GROUND, won the Audience Award at the Sundance Film Festival with their first film FUEL, premiered their oil spill documentary THE BIG FIX as an official selection at Cannes, and are launching their first scripted feature film, HEARTLAND soon.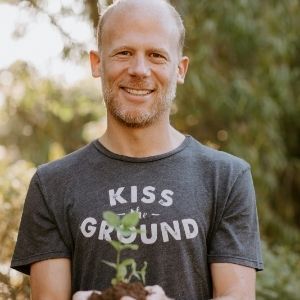 The author of four books, Josh Tickell has worked on environmental issues for over twenty years. His career spans a unique mixture of science, journalism and film making. His directorial debut film, FUEL, is the 2008 Sundance Audience Award winning documentary that investigates the possible replacement of fossil fuels with renewable energy. His 2017 Simon and Schuster book, Kiss the Ground, How the Food You Eat Can Reverse Climate Change, Heal Your Body and Ultimately Save Our World, was an Amazon Bestseller in multiple categories. Tickell holds an MFA in film from Florida State University's Film School. He is a regular guest on talk shows and gives keynote presentations internationally on sustainability, regeneration and film making.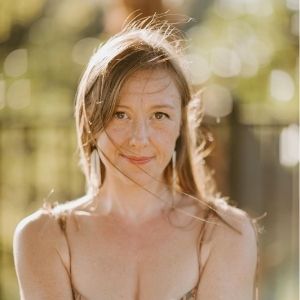 Rebecca Tickell is a director, producer and environmental author & activist. She produced the Sundance Audience Award Winning, environmentally-themed movie, FUEL, and co-directed/produced 'The Big Fix', an 'Official Selection' of the 2011 Cannes Film Festival. She spent several years documenting the impacts and root cause of the BP oil spill. While investigating the spill she became ill and was left with permanent damage from exposure to the oil and dispersant in the atmosphere. Her directorial debut (with husband Josh) was the critically acclaimed documentary PUMP, narrated by Jason Bateman. She directed and produced the John Paul DeJoria story, GOOD FORTUNE, the YouTube sensation, THE EARTHING MOVIE as well as the forthcoming documentary THE REVOLUTION GENERATION and the forthcoming feature scripted film, HEARTLAND. As a child, she starred in the Orion (now MGM)'s Christmas Classic movie, Prancer.
Directed by
Josh & Rebecca Tickell
Written by
Josh Tickell
Rebecca Tickell
Johnny O'Hara
Produced by
Josh Tickell
Rebecca Tickell
Eric Dillon
Narrated by
Laura Dern
Jason Momoa
Rosario Dawson
Ian Somerhalder
Woody Harrelson
Donald Glover
Executive Producers
Bill and Laurie Benenson
Jan Ellison Baszucki
Ian Somerhalder
John Paul DeJoria
Co-Producers
Paul Cohen
Ryland Engelhart
Finian Makepeace
Annie Rooney
John Roulac
Edited by
Ryan A. Nichols
Anthony Ellison
Director of Photography
Simon Balderas
Joaquim Adrià Pujol
Original Music by
Jim Fairchild
Jacob Snider
Laura Dern is a three-time Academy Award nominee who won a Best Supporting Actress Oscar, as well as a SAG award and BAFTA award for her performance in Noah Baumbach's film Marriage Story. She is also an Emmy and Golden Globe winner who has touched audiences and critics alike with her moving and heartfelt performances. In 2019, she was seen in Greta Gerwig's adaptation of "Little Women," as well as reprised her role as Renata in the second season of HBO's "Big Little Lies," which earned Dern an Emmy nomination.
Most recently, Dern co-starred opposite Hugh Jackman in "The Son," writer-director Florian Zeller's follow-up to the BAFTA-winning and Academy Award-nominated "The Father." She also reprised her iconic role as Ellie Sattler in Colin Trevorrow's "Jurassic World: Dominion," one of the highest grossing films globally in 2022.
In addition to her extensive film and television acting credits, Dern is prolific in her producing career. In 2017, she founded Jaywalker Pictures, a Los Angeles-based production company with producing partner Jayme Lemons. Jaywalker's first successful entrée into the world of documentaries was the Emmy Award-nominated "The Way I See It," for Focus Features and MSNBC Films, directed by Dawn Porter. Jaywalker Pictures also served as executive producers on the Academy Award-winning animated short film "If Anything Happens I Love You" in 2020.
Upcoming, Dern is executive producing with co-producer Reese Witherspoon on the Hulu television series "Tiny Beautiful Things" starring Kathryn Hahn based on the book of the same title by Cheryl Strayed. She is also producing the highly anticipated Apple series "Palm Royale," which is based on the book "Mr. And Mrs. American Pie" and starring Kristen Wiig, as well as Carol Burnett, Allison Janey. Dern will also appear in the limited series. Prior to forming Jaywalker Pictures, Dern and Lemons served as producers on the critically acclaimed HBO series "Enlightened," in which Dern starred and won an Emmy and Golden Globe for.
Some of Dern's additional starring roles include Star Wars: Episode VIII – The Last Jedi, Wilson, Certain Women, Wild, 99 Homes, The Fault in Our Stars, The Master, Inland Empire, Lonely Hearts, Happy Endings, We Don't Live Here Anymore, Novocaine, Focus, Citizen Ruth, Jurassic Park, A Perfect World, Rambling Rose (Academy Award nomination), Smooth Talk, Mask, Blue Velvet, Wild at Heart, Dr. T & the Women, October Sky, Mask, and Fat Man and Little Boy. Dern's starring roles in some of the most successful television shows including "Big Little Lies," HBO's "The Tale," "Enlightened," "Recount," "Damaged Care," "Within These Walls," "Daddy and Them," "The Baby Dance" and "Afterburn." In 1997 Dern was nominated for an Emmy Award and won an American Comedy Award for her guest-starring role in the controversial "puppy episode" of the ABC comedy "Ellen."
In 2010, in celebration of their family legacy in film and television, Dern, her mother Diane Ladd and father Bruce Dern were awarded with the first-ever "Family Star Ceremony" on the Hollywood Walk of Fame. Out of appreciation and respect for the extraordinary gifts the Dern family has brought to the big and small screen, the Hollywood Entertainment Museum honored Bruce, Diane and Laura with the Hollywood Legacy Award.
From 2016 through 2020, Dern also served on the Academy of Motion Pictures Arts and Sciences' Board of Governors representing the actors branch. Additionally, Dern has served on the Board of Trustees for The Academy Museum of Motion Pictures since 2019.
Rosario Dawson has starred in a range of films including "Unforgettable", "Top Five", "Trance", "Unstoppable", "Rent", "The 25th Hour", "Men in Black II", "Kids" and the "Sin City" franchise. She is the voice of Barbara Gordon/Batgirl in "The Lego Batman Movie" and voices Wonder Woman in several DC Animated films. For her performance in "Seven Pounds", Dawson won Best Actress in a Motion Picture Award at the 2009 NAACP Image Awards. She also starred in "Zombieland: Double Tap" opposite Emma Stone, Woody Harrelson, Jesse Eisenberg and Zoey Deutch. On the small screen, Dawson starred as 'Allegra Dill' in the "Briarpatch", 'Alma Ortega' in HBO Max's "DMZ", 'Jane Ramos' in "Jane the Virgin" and 'Claire Temple' in the Netflix adaptation of the Marvel comic book series "Daredevil", "Luke Cage", "Iron Fist", "Jessica Jones" and "The Defenders". Her latest TV project, Hulu's "Dopesick", earned critical acclaim with 14 Emmy nominations and 2 Emmy wins. Most recently, she starred in the latest installment of the fan-favorite franchise "Clerks III" as beloved character 'Becky Scott', which released this past September to rave reviews. She has also recently co-produced and co-starred in the scripted series "Normal Ain't Normal", which also started streaming this past fall.
Rosario can next be seen reprising her role in the beloved Star Wars franchise as 'Ahsoka Tano' in Disney+'s "Ahsoka", which is the highly anticipated spin-off series of "The Mandalorian". She is also set to star in Disney's remake of "Haunted Mansion" alongside Jamie Lee Curtis, Owen Wilson and Jared Leto, which will be released this summer.
Aside from her acting credits, Rosario has produced several passion projects such as Talia Lugacy's "Descent", "This Is Not A War Film" and "The Need To Grow" which highlights innovators healing our broken food systems and the need for soil regeneration to capture carbon and reverse climate change. Rosario was a co-host, editor and producer of "The Assembly" for Free Speech television on the subjects of hate, protest and the future featuring scholars, activists and artists in 2018. Recently, Rosario directed her first short film "Boundless" for the Power/On Series as part of the Straight Up Films anthology to encourage girls in S.T.E.A.M. in partnership with YouTube and Google.
In 2013, Rosario founded Studio One Eighty Nine (Studio 189) with Abrima Erwiah, a fashion and media lifestyle brand made in Africa that produces African and African-inspired content and clothing. Studio 189 was recently the recipient of the prestigious CFDA Lexus Sustainable Fashion Initiative prize and of various other awards including the Martin Luther King Jr. Social Justice award from UPenn in 2015, the MOCADA Social Justice award in 2016, the Design Miami Visionary award in 2017, the Filming On Italy Social Justice award in 2018 and more.
Dawson is an activist lending her time to a range of influential organizations, most notably Voto Latino, which she co-founded in 2004 to help empower Latino millennials to vote and influence change in government. Dawson is an active board member of V-Day, The Lower East Side Girls Club, Operation USA and the Environmental Media Association. She was also honored with the President's Volunteer Service Award for her valuable contributions to the community.
Jason Momoa is a global movie star, entrepreneur, and activist who continues to captivate audiences through his incredible work on and off-screen. Momoa and his production company, On the Roam, bring a unique and beautiful perspective to storytelling through their cinematic and human approach.
Momoa will make his debut in the "Fast And Furious" franchise in the upcoming film, "Fast X", set to hit theaters May 19th. Momoa plays the latest villain in the long-running series by Universal Pictures; its sequel, intended to be the main series' final installment, is also in development. Momoa and his production company, On the Roam, are currently in production on Apple TV+ new limited series "Chief Of War", a thrilling, unprecedented telling of the unification of the Hawaiian Islands from an Indigenous perspective. A Hawaiian war chief joins a bloody campaign to unite the warring islands to save them from the threat of colonization. In addition to creating the series with Thomas Pa'a Sibbett, Momoa is the lead actor, writer, director, and executive producer. Upon wrapping "Chief Of War", Momoa will begin production on a tentpole movie with Warner Brothers ("Minecraft"), which will be shot in New Zealand.
Premiering Dec. 20th, 2023, Momoa will again step back into the role of Arthur Curry on Warner Bros. Pictures and DC's "Aquaman And The Lost Kingdom", the sequel to 2018's box office smash, "Aquaman", which grossed over $1.1 billion at the global box office and cemented Momoa's leading man status.
In the past, Momoa can be seen playing the character of Duncan Idaho in Denis Villeneuve's six-time Academy Award-winning film "Dune" and starring in HBO's Emmy-Award-winning series "Game Of Thrones as Dothraki" warlord Khal Drogo. Momoa's credits also include Apple TV+'s "See" (2019-2022), Netflix's "Slumberland" (2022) and "Sweet Girl" (2021), and "Road to Paloma", a project he co-wrote, directed, and starred in. Momoa also served as the narrator for a project close to his heart called "Waterman", a documentary that chronicles the life of surf legend and Hawaiian icon Duke Kahanamoku. In 2023, Momoa narrated and executive-produced "Deep Rising", a documentary that illuminates the vital relationship between the deep-ocean and sustaining life on Earth.
Momoa and On the Roam productions direct and produce branded content and commercials for Harley-Davidson, Carhartt, Leica, SoiLL, Mananalu, and more.
In addition to his film and television career, Momoa is the United Nations Environmental Programme (UNEP) official ambassador for Life Below Water. Momoa is a proud member of the Green Council founded by SAG-AFTRA President Fran Drescher. Green Council is defining Eco Responsible Entertainment on a mission to stop using single-use plastic on and off-screen.
Momoa is on a mission to eliminate single-use plastic. With a deep passion for environmental sustainability and his entrepreneurial nature, Momoa founded Mananulu, an aluminum-bottled water company, to end single-use plastic water bottles. Momoa recently launched Meili Vodka, a company he co-founded with Blaine Halvorson. Meili is bottled in 100% post-consumer recycled glass, using water sourced from Montana's natural springs.
DONALD GLOVER is an award-winning actor, producer, director, comedian, writer, and Grammy-winning artist.   
Glover was most recently seen in the fourth and final season of FX's critically acclaimed and award-winning comedy series, "Atlanta", which he created and stars in. The first season ranks as the highest-rated comedy series in FX Networks history. In 2017, Glover won Emmy Awards for outstanding directing for a comedy series, as well as outstanding lead actor in a comedy series. For the second season, Glover was nominated for an Emmy, Golden Globe, and Critics' Choice Award. Atlanta won the Peabody for its first and final seasons.
He is currently in production on the "Mr. And Mrs. Smith" series for Amazon. He is executive producing and starring alongside Maya Erskine as part of his overall deal with the streamer. Glover is also set to produce and star as "Hypno-Hustler" in the upcoming live-action Spider-Man movie.  He co-created the Amazon hit "Swarm".
In film, Glover was last seen in his short film, "Guava Island", which he wrote, produced and starred in opposite Rihanna and Letitia Wright. The film debuted at Coachella 2019 to rave reviews after months of secrecy about the project's details. He also voiced "Simba" in Disney's remake of "The Lion King". This adaptation of the 1994 classic was directed by Jon Favreau and released July 19, 2019. The film made over $1.6 billion at the worldwide box office.  
Other films include Jon Watts' "Spider-Man: Homecoming", Ridley Scott's "The Martian" opposite Matt Damon and Jessica Chastain, "Magic Mike XXL", alongside Channing Tatum, Joe Manganiello, and Matt Bomer, David Gelb's "The Lazarus Effect" opposite Olivia Wilde and Mark Duplass; Miguel Arteta's "Alexander and the Terrible, Horrible, No Good, Very Bad Day"; Disney's "Solo: A Star Wars Story", Maggie Carey's "The To Do List" opposite Aubrey Plaza and Bill Hader, and James Bobin's "The Muppets".   
On television, Glover starred for four seasons as "Troy" on NBC's critically acclaimed series "Community" created by Dan Harmon. He has also made guest appearances on Judd Apatow's HBO series, "Girls" and on the cult favorite Adult Swim animated series, "Adventure Time".    Glover began his comedy career under the mentorship of Tina Fey, writing for the Emmy award-winning NBC series "30 Rock".  
As a Grammy-winning artist, Glover is known under the stage name "Childish Gambino." He released his first album, Camp, in 2011. His second album, Because the Internet, was nominated for two Grammy Awards. His third album,  Awaken My Love!, released in December 2016 debuted #1 on the R&B Albums Chart, and received 5 Grammy nominations. His single "This Is America" was named one of the best songs of 2018 by Billboard, Rolling Stone, NPR, Esquire, NME, Consequence of Sound, and more. The song went on to win four Grammys in February 2019 for Record of the Year, Song of the Year, Best Rap/Sung Performance, and Best Music Video.  
Woody Harrelson's rare mix of intensity and charisma consistently surprises and delights audiences and critics alike in both mainstream and independent projects. Most recently Harrelson's performance in Martin McDonagh's, "Three Billboards Outside Ebbing, Missouri" earned him a 2018 Academy Award® nomination for Best Supporting Actor and a BAFTA nomination for Best Actor in a Supporting Role. He was previously nominated by the Academy, the Golden Globes® and SAG Awards® in the category of Best Actor for his portrayal of controversial magazine publisher Larry Flynt in Milos Forman's "The People vs. Larry Flynt". His portrayal of a casualty notification officer in Oren Moverman's "The Messenger" garnered him a 2010 Academy Award® nomination for Best Supporting Actor.
Harrelson currently stars opposite Justin Theroux in "The White House Plumbers", a five-part limited series for HBO Max. The series, created and executive produced by Alex Gregory, Peter Huyck, and directed by David Mandel, tells the true story of Watergate masterminds, E. Howard Hunt and G. Gordon Liddy, accidentally toppling the Presidency they were trying to protect.
Harrelson next joins Scarlett Johansson and Channing Tatum in the Greg Berlanti-directed film "Project Artemis" for Apple Original Films, set around the 1960s space race. Harrelson recently completed shooting Suncoast alongside Laura Linney, a drama written and directed by Laura Chinn in her directorial debut for Searchlight Films.
Harrelson starred in Bobby Farrelly's sports comedy for Focus Features, "Champions", based on the Goya Award winning Spanish film "Campeones". Harrelson can be seen in Ruben Ostlund's English language ensemble film "Triangle of Sadness" which made its world debut at the 2022 Cannes Film Festival where it received an eight-minute standing ovation and won the Palme D'Or.
Other recent film credits include Columbia Pictures' action-comedy "The Man From Toronto" starring opposite Kevin Hart; Sony Pictures "Venom: Let There Be Carnage" as Cletus Kasady opposite supervillain 'Carnage' played by Tom Hardy; Netflix's "The Highwaymen" with Kevin Costner and Kathy Bates; "Midway" opposite Mandy Moore; Lucasfilm's "Solo: A Star Wars Story", "Shock and Awe" and "LBJ"  both directed by Rob Reiner; "The Glass Castle" co-starring Naomi Watts; the third installment of the "Planet of The Apes", entitled "War for the Planet of the Apes" directed by Matt Reeves; Fox Searchlight's critically acclaimed "The Edge of Seventeen"; "Wilson" with director Craig Johnson; "Now You See Me 2" for director Jon Chu; and  "Triple Nine" for director John Hillcoat.
Harrelson wrote, directed, produced and starred in an unprecedented live feature film "Lost in London", which was broadcast live into theaters nationwide on January 19, 2017. The comedy also stars Owen Wilson and Willie Nelson.
Other highlights from Harrelson's film career include "Rampart" with director Oren Moverman; Ruben Fleischer's box office hit, "Zombieland" as well as the 2019 sequel "Zombieland: Double Tap"; "Out of the Furnace" starring opposite Christian Bale and Casey Affleck; "The Hunger Games" film series; "Now You See Me"; "The Grand"; "No Country For Old Men"; "A Scanner Darkly"; "A Prairie Home Companion"; "Seven Pounds"; "The Prize Winner of Defiance, Ohio"; "North Country"; "Transsiberian"; "The Thin Red Line"; "Welcome To Sarajevo"; "Natural Born Killers"; "Indecent Proposal"; "White Men Can't Jump" and was recently seen as the on screen host for director Pete McGrain's powerful political documentary "Ethos".
On television, Harrelson most recently reprised his role as 'Archie Bunker' in two episodes of the Critics' Choice and Emmy-winning ABC special "Live In Front Of A Studio Audience", produced by Jimmy Kimmel and Norman Lear.
Other notable television credits include HBO's "True Detective" co-starring Matthew McConaughey for which he was nominated for Emmy and SAG Awards in the lead actor category and a Golden Globes Award for lead actor in a Mini Series. In 2012 Harrelson starred opposite Julianne Moore and Ed Harris in the HBO film "Game Change" for which he earned Primetime Emmy®, SAG Awards®, and Golden Globe® nominations for his role as Steve Schmidt, and Martin McDonagh's "Seven Psychopaths", alongside Sam Rockwell, Colin Farrell and Christopher Walken.
Harrelson first endeared himself to millions of viewers as a member of the ensemble cast of NBC's long-running hit comedy, "Cheers". For his work as the affable bartender 'Woody Boyd,' he won a Primetime Emmy® in 1988 and was nominated four additional times during his eight-year run on the show.  In 1999, he gained another Primetime Emmy® nomination when he reprised the role in a guest appearance on the spin-off series "Frasier".
Balancing his film and television work, in 1999 Harrelson directed his own play, "Furthest From The Sun" at the Theatre de la Jeune Lune in Minneapolis. He followed next with the Roundabout's Broadway revival of "The Rainmaker"; Sam Shepherd's "The Late Henry Moss", and John Kolvenbach's "On An Average Day" opposite Kyle MacLachlan at London's West End. Harrelson directed the Toronto premiere of Kenneth Lonergan's "This Is Our Youth" at Toronto's Berkeley Street Theatre. In the winter of 2005 Harrelson returned to London's West End, starring in Tennessee Williams' "Night of the Iguana" at the Lyric Theatre. In 2011, Harrelson co-wrote and directed the semi-autobiographical comedy "Bullet for Adolf" at Hart House Theatre in Toronto. In the summer of 2012 "Bullet for Adolf" made its Off-Broadway debut at New World Stages.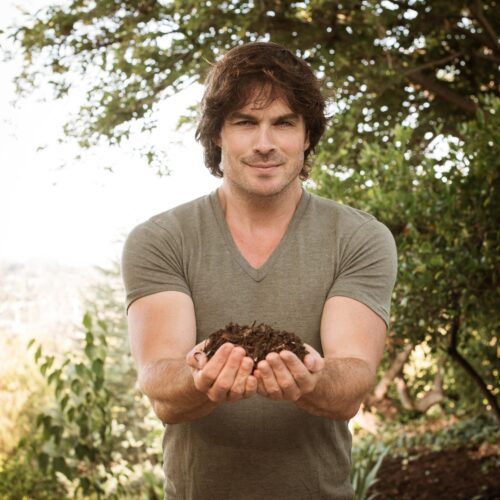 Ian Somerhalder is an actor, environmentalist and humanitarian. In May 2021, he released Brother's Bond Bourbon with "Vampire Diaries" co-star Paul Wesley. The brand shipped 50,000 standard cases in the first four months, making it one of the fastest-selling ultra-premium Bourbon brands.
He executive produced the environmental documentary "Kiss the Ground", which landed on Netflix in September 2020. This documentary focused on the benefits of regenerative farming.
Somerhalder was last seen starring in "V-Wars" on Netflix. He serves as an executive producer on the series and has also directed several episodes of the premiere season. Based on the graphic novel of the same name, Somerhalder stars as Dr. Luther Swann, a scientist trying to save the world from a deadly outbreak that has fractured society.  
Previously, Somerhalder starred as Damon Salvatore in the CW hit television series "The Vampire Diaries", which ran for 8 seasons. In addition to acting in the show, Somerhalder also took on the role as director in both seasons 7 and 8.   
Somerhalder also appeared in an episode of the ground-breaking and Emmy award-winning climate change documentary series, "Years Of Living Dangerously".  
From 2004 to 2010, Somerhalder starred as Boone Carlyle in ABC's Golden Globe and Emmy award-winning drama, "Lost" which earned him a Teen Choice Award nomination for Choice TV Breakout Performance and a SAG Award for Best Ensemble.  
Somerhalder's television credits include "Smallville", "Young Americans" and "Tell Me You Love Me". His film credits include "The Rules Of Attraction", "The Tournament" and "How To Make Love To A Woman".
Somerhalder was born and raised in Louisiana, and he currently resides in Los Angeles.